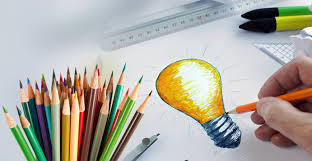 Art Work.
When  supplying artwork the files should be of a  good quality in the following file formats  jpeg,  pdf , cdr or eps. Although a good quality digital artwork file is preferred , it is possible to work from a sketch or scanned image, this might incur an extra charge to convert your design in to an image good enough for printing.
---
View the Video to see the amazing vibrant colours than can be acheived with the GTX
and remember, the minimum quantity is one only!
---
We use state of the art DTG (direct to Garment), Sublimation and Vinyl Printing.
We have recently taken delivery of three State of The Art Brother GTX Direct to Garment Apparel Printers.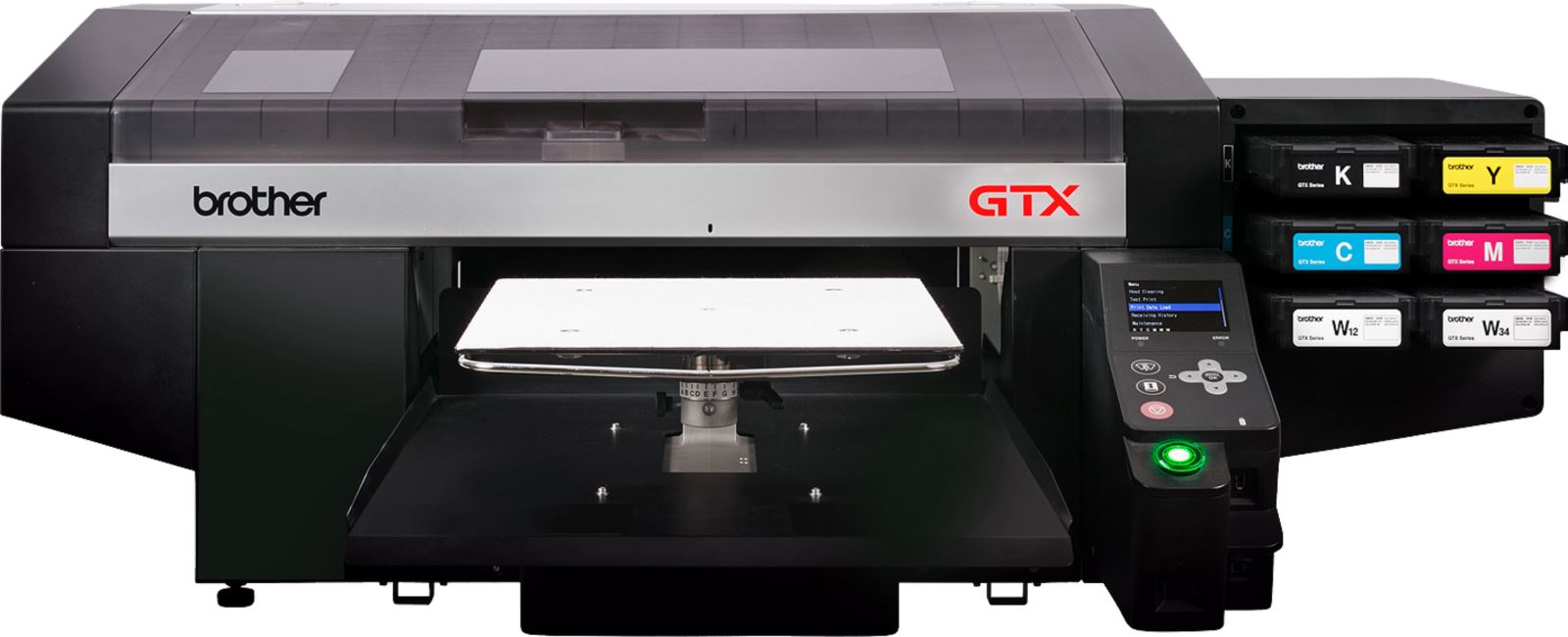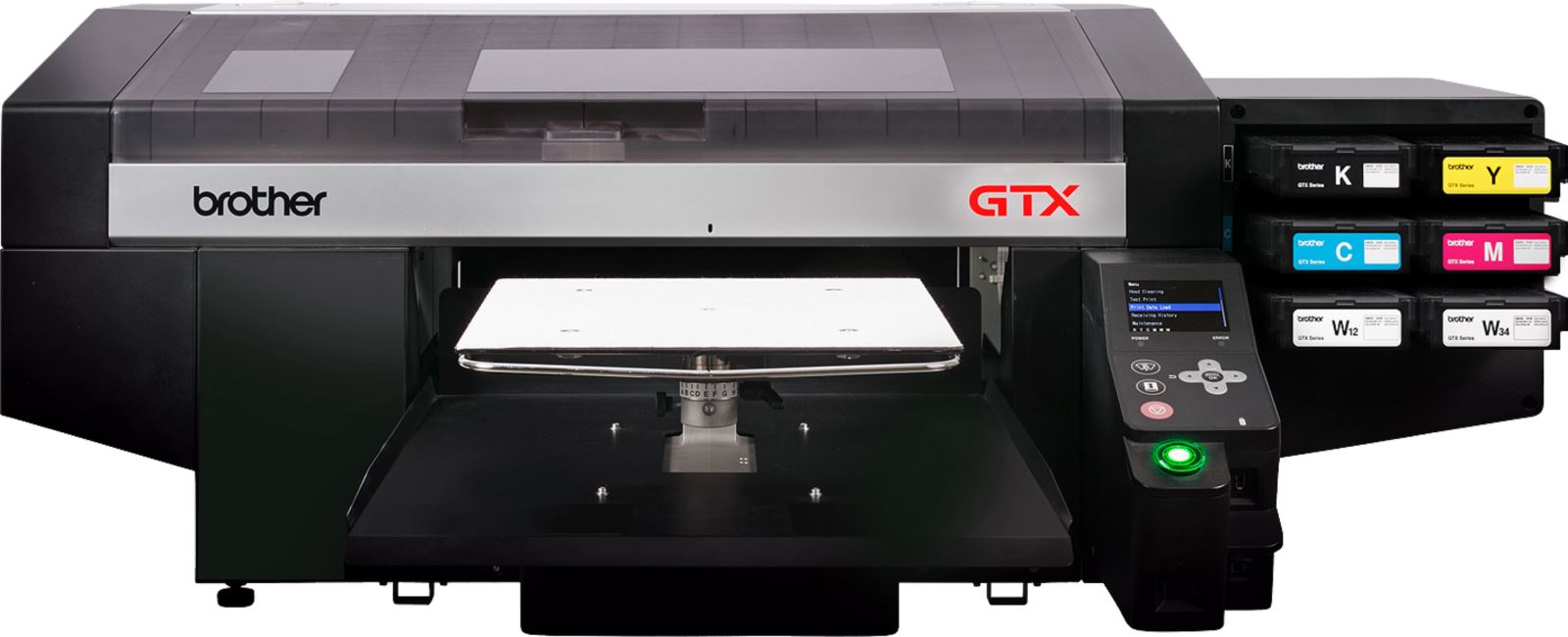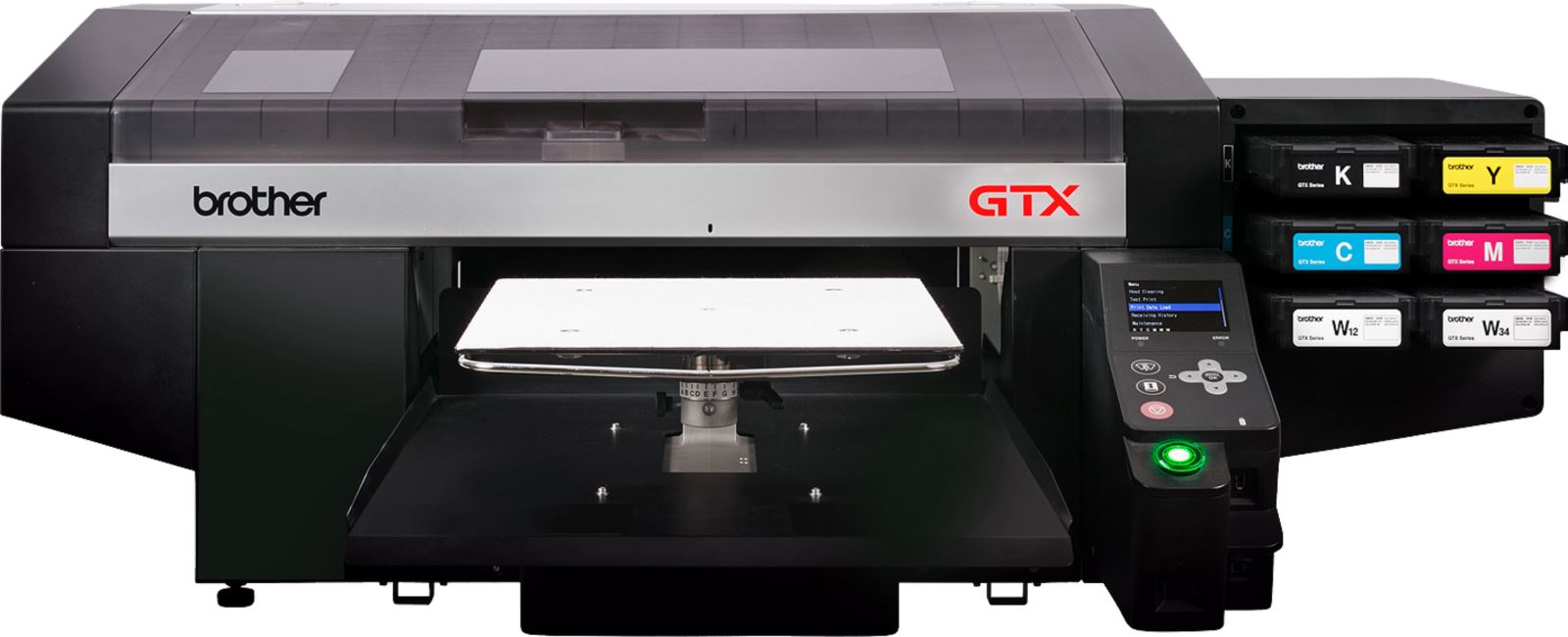 DTG (Direct to Garment) printing is the process of printing water based fabric ink directly onto the garment  using CMYK colours. The look of the print is very similar to Screen Printing but has a softer feel.  Unlike screen printing, the colours are not applied individually. They are printed at the same time and are mixed to produce any colour or gradient. This system can produce fine detail and Photographic Images with a Minimum Quantity of one only!
Examples of DTG Printing

Vinyl Printing
This process provides a very hard wearing long lasting opaque print and is most suited to one or two colour simple designs. The process involves cutting out your designs, logos, shapes, names or numbers from the special Vinyl material using specialist cutting machines. It enables 1 or 2 colour designs and logos to be printed very quickly and is a great option for names and numbers on promotional clothing and printed sports clothing.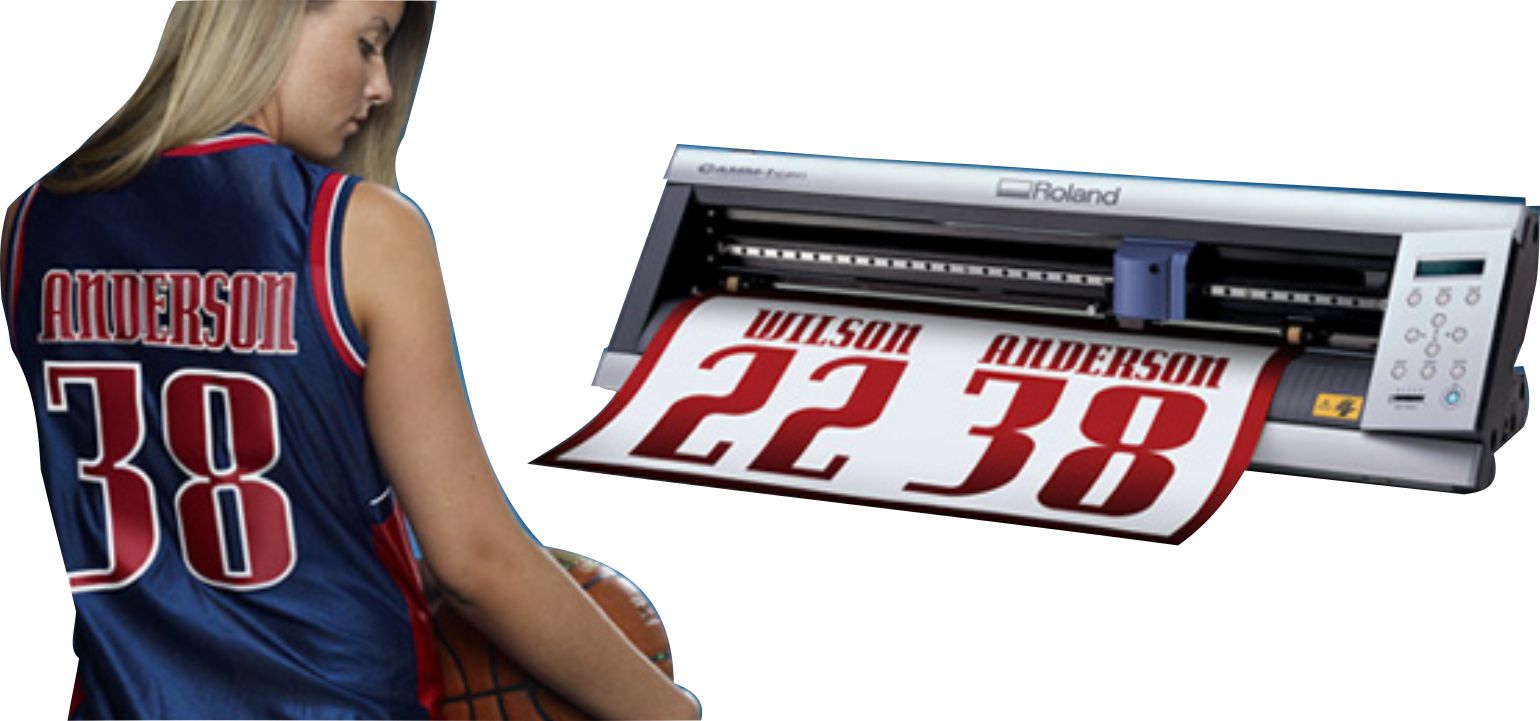 Examples of Vinyl Printing

Sublimation Printing

Sublimation Printing is used for printing High Quality Full Colour images onto a range of items including T-shirts, Sports Wear, Mugs Plaques, Metal Signs, Phone Cases, Shoppers and much more. The minimum quantity is one onle as with all of our products. We can replicate images in stunning quality colour and personalise them to your requirements.