Amazing prices

with bulk discounts

Superfast turnaround

and a fast track service

Top quality garments

and personalisation

High Quality Full Colour Print
Whether you're off on a weekend retreat, an away day, or a week-long party holiday - make sure your stag or hen party are prepared with your very own personalised T-shirt. Print your nicknames, a logo or simply the occasion on your stag do T-shirt or Hoodie. Choose everything online and make the most of our speedy turnaround, in the colour and style to really celebrate your hen or stag do. Choose T-shirts, Vest Tops or off-the-shoulder styles and Hoodies - you can even mix and match to suit your party. If you're feeling arty, why not design your own printed style? We'll send you a proof before printing to make sure you're 100% happy.

Stag T-Shirts or Hoodies are the perfect way to get your Stag or Holiday off with a bang! Whether you're hitting the clubs, strutting around bthe Airport or tearing up the Go Cart Track, our range of Stag apparel will set your group apart!

Our Hen T-shirts are the perfect way to get your holiday off with a sparkle. Whether you're prancing around the Airport, hitting the Dance Floor, or lounging at the Spa our range of Hen apparel will set your group apart!
Customise one of our set designs or contact us with your own ideas.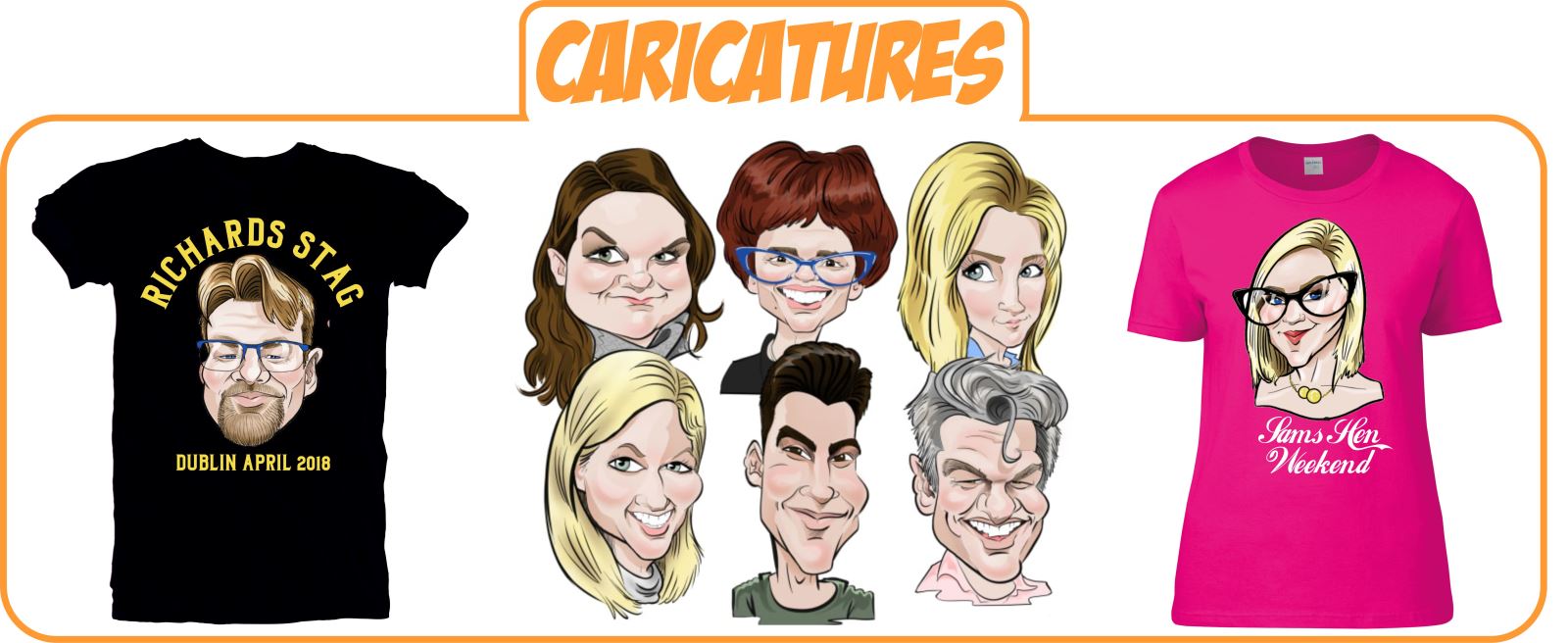 Caricature T-Shirts are4 a great way to personalise you Hen or Stag shirts. We just need a Head and Shoulders Photograph of the intended victim and one of our In-House Artists will create a lifelike Caricature.